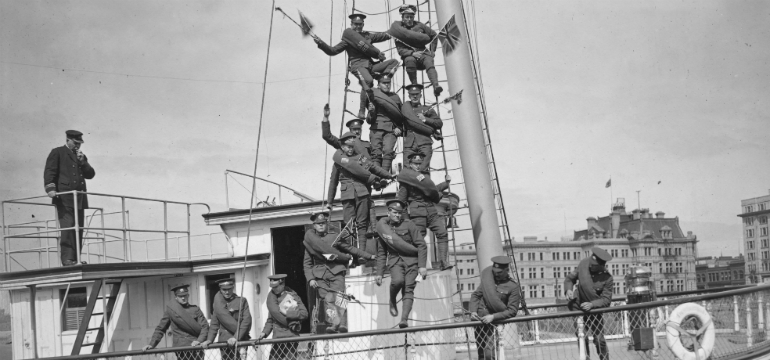 August 4, 2014 marked the centenary of Britain's declaration of war against Germany. As a member of the British Empire, Canada was automatically at war and British Columbians enlisted enthusiastically – 55,570 of them served in the 620,000-strong Canadian Expeditionary Force. To mark the anniversary of the Great War (1914–18), the Royal BC Museum begins its recognition with an installation in Clifford Carl Hall called British Columbia Remembers: The Great War.
The installation will evolve over the next four years. Currently it features four video montages of British Columbian recruits training, drilling and marching before departing for the war in Europe. The raw footage, shot on 35mm cellulose nitrate stock, was painstakingly stitched together by archivist Dennis Duffy. Period music selections augment the montages.
Installation Dates: On now until Fall 2019.